The Benefits of Hiring a 3(38) Fiduciary for Your Retirement Plan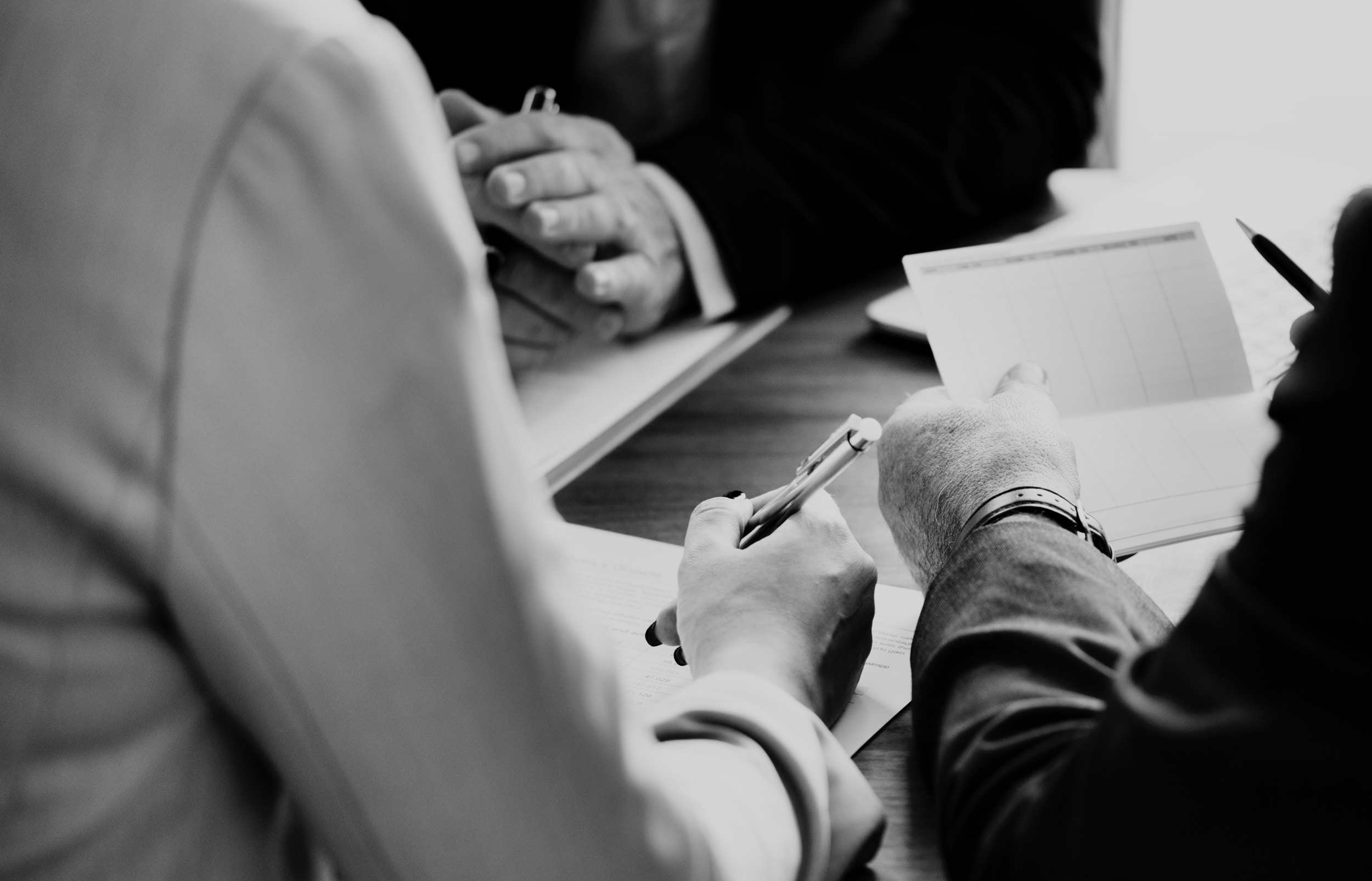 In recent years, the steady increase in investment-related litigation in the defined contribution (DC) retirement plan space (and the resulting headlines) has brought to light key questions about fiduciary responsibility. Namely, who is a fiduciary? If you're a fiduciary, what is your role? How do you make sure you're fulfilling your duties under the law? What are your liabilities? Is there any way to limit those liabilities?
To be sure, there is a lot of confusion around the roles and responsibilities of retirement plan fiduciaries. In short, a fiduciary is anyone who is named in the plan document as a fiduciary, has discretionary authority or control over plan assets or management of the plan, or provides investment advice for a fee. Typically, employers are considered fiduciaries. to date, the lawsuits have been targeted mostly at larger plans, alleging that employers failed to fulfill their fiduciary duties to prudently select and monitor the investment options they offered in their 401(k) plans. However, the fiduciary standards as defined by the law that governs retirement plans — the Employee Retirement Income Security Act of 1974 (ERISA) — apply to both large and small plans.
Legal action can result in personal liabilities for retirement plan fiduciaries. Thus, it stands to reason that many employers are looking for ways to avoid 401(k) litigation by proactively managing the risks associated with taking on a fiduciary role, especially those related to selecting and monitoring the funds in their plan's investment lineup. Outsourcing investment decision-making — and the risk — to a qualified expert such as a 3(38) fiduciary investment manager (so named for the section of ERISA law that defines it) is one of the simplest and most effective ways employers can help reduce their fiduciary risk when it comes to managing the investments in their plan.
3 Types of Fiduciaries
ERISA holds 401k plan fiduciaries to very high standards. Under the law, a fiduciary must act according to what's known as a "prudent expert" standard. In other words, ERISA says that in managing a retirement plan's investments, a fiduciary must act as a prudent investment professional would. A lack of investment knowledge does not absolve plan fiduciaries from ERISA's "prudent expert" standard. If the fiduciary does not have the necessary knowledge to select, manage and monitor the plan's investments according to the law, they are expected to hire professionals with the expertise to help them fulfill their fiduciary responsibilities.
When hiring a third-party professional specifically to help with investment decisions, plan fiduciaries generally have three types to choose from:
Consultants: In this arrangement, the plan sponsor retains full fiduciary responsibility. The consultant assumes no fiduciary liability for investment recommendations. Employers will typically hire consultants to add an extra layer of checks and balances to their investment decision-making process.
3(21) Investment Advisor: Assumes co-fiduciary liability with the plan sponsor. Their fiduciary responsibility is to provide investment advice consistent with ERISA's prudence standards. The investment advisor can be held liable for the investment advice they provide, however, the plan sponsor is responsible for making decisions with regard to plan assets. In addition, the plan sponsor retains fiduciary responsibility for selecting and monitoring the plan's investment options.
3(38) Investment Manager: A 3(38) assumes full fiduciary liability for selection and monitoring the plan's investment options. As such, delegating that responsibility to a 3(38) investment manager provides plan sponsors an added layer of protection against claims related to the improper selection and monitoring of plan investments. Under a 3(38) investment manager arrangement, a plan sponsor's only fiduciary liability is the selection and monitoring of the investment management provider. That said, sponsors still need to be vigilant and adhere to ERISA's standards of prudence in doing so.
Why a 3(38) Fiduciary Arrangement May Make Sense for Your Plan
The recent uptick in investment fee-related litigation has increased demand for 3(38) fiduciary professionals, primarily in 401(k) and 403(b) plans. Increasingly, employers are relying on 3(38) investment managers to represent their best interests when it comes to choosing funds and managing their plan's assets. 3(38) investment managers assume full discretion for selecting, monitoring, and benchmarking retirement plan investments. Having access to this expertise, combined with the ability to transfer the fiduciary liability of selecting and monitoring the plan's investment options on an ongoing basis makes partnering with a 3(38) investment manager an appealing choice for many plan sponsors. In particular, hiring a 3(38) investment manager allows plan sponsors to delegate some of the fiduciary responsibilities with which they are least comfortable, such as making investment decisions.
In addition, many organizations are doing more with less, which means employees who are responsible for making key investment decisions for the plan may not have the financial acumen to do so. During the financial crisis and recession in 2008-2009, a number of companies made deep staff cuts in their human resources, finance and other support departments, and many of those positions remain empty nearly a decade later. Thus, outsourcing the investment management function to a third party not only helps fill that knowledge gap, it's also a significant time saver for overworked in-house employees who often wear many hats in addition to overseeing the retirement plan, especially at smaller organizations. That also makes it a challenge to get all of the decision makers together for retirement plan committee meetings. With a 3(38) arrangement, companies no longer have to spend as much time scheduling and holding those meetings, or researching and debating plan investment changes.
What's more, company expenses around committee meetings tend to decline in plans with a 3(38) fiduciary on board. That's because the retirement plan committee typically doesn't need to meet as frequently, resulting in lower costs related to travel, accommodations, lost billable hours, etc.
And instead of spending meetings discussing how to manage investments and debating proposed fund changes, plan committee members are freed up to focus on more meaningful topics such as participant engagement, plan design, optimizing plan vendor relationships, financial wellness, retirement readiness, and overall plan success.
Another benefit: faster fund changes, and potentially better outcomes. Since they have sole discretion over the plan's investments, a 3(38) fiduciary doesn't need the approval of a retirement plan committee to swap funds in and out of the lineup. More timely fund changes leads to compounding returns and as a result, potentially improved retirement outcomes for employees.
Finally, and perhaps one of the most important perks of hiring a 3(38) investment manager — peace of mind. Many employers say not only do they feel relieved about outsourcing their fiduciary investment risk to an expert, they also feel less stressed about making other plan decisions, too.
All of these can be positive benefits for plan fiduciaries willing to give up control of managing and monitoring the plan's investments to a third party. However, a 3(38) arrangement is not for everyone — it can be difficult for some employers to pass the reigns. Once hired, the 3(38) manager has complete responsibility for making decisions about investment selection and monitoring. In fact, input from the plan sponsor can actually negate the fiduciary protection a 3(38) investment manager is meant to provide. Nonetheless, the trade-off may be well worth it for employers seeking reduced fiduciary liability and expert investment management.
It's worth repeating that a 3(38) arrangement does not completely absolve the plan's fiduciaries of their liability because they're still responsible for selecting and monitoring the investment manager. It simply adds another layer of protection for plan fiduciaries against potential liability.
How Advisors Can Add Value to a 3(38) Arrangement
Not only does this solution shift investment-management responsibilities from the plan sponsor to the 3(38), it also frees up the retirement plan advisor to assist with participant education efforts. In addition, the advisor can add value to the plan in other ways — perhaps by meeting regularly with participants one-on-one to offer them assistance in managing their personal finances so they can save more for retirement, for example. An advisor may also be instrumental in creating and facilitating financial wellness programs — a significant value-add for employers and employees.
Finally, an advisor can be instrumental in helping to select the 3(38) investment manager. They can provide due diligence to ensure the 3(38) manager is experienced in servicing ERISA plans, and that they have the necessary expertise to manage the plan's investments in compliance with established regulations. An advisor who is knowledgeable about the plan's needs can provide qualified and informed recommendations to the plan sponsor, saving them valuable time and effort. In short, involving the advisor in the search for a 3(38) investment manager, as well as tapping them for additional participant education support can be a great way to leverage their value as a trusted partner.
GuidedChoice Can Help
GuidedChoice is unique in that we can act as a 3(38) and a 3(21) fiduciary for DC plans. Both offer plan sponsors, advisors and our business partners protection against losses incurred from a breach of our fiduciary duty. As a 3(38), GuidedChoice assumes fiduciary liability at a participant level, along with full responsibility for the investment selection, monitoring and review of your plan's investment options, fully customized to your plans investment strategy, based on a rigorous process. We retain the ability to add and remove funds and create watchlists that are closely monitored, as well as issue quarterly fiduciary reports from our investment committee to keep you informed of our efforts to manage your plan's investments. As a 3(21), we can make investment strategy and fund recommendations for your plan, as well as recommendations for fund replacements, along with providing ongoing monitoring of the investment options in your plan. However, you retain ultimate control of all plan decisions.
With GuidedChoice, you have the flexibility to retain as much or as little of the decision-making for your plan's investment options as you choose. In short, you get the best of both worlds, whether you want partial or full fiduciary liability protection when it comes to selecting, managing and monitoring your plan's investment lineup.
If you're currently exploring how to best manage your fiduciary risk when it comes to investment management and helping your participants achieve their retirement goals, it's important to weigh all of your options. Hiring a 3(38) investment manager is one way to help mitigate some of your fiduciary liability and help you sleep better at night knowing you're doing what's best for you, your plan, and participants.
To learn more about GuidedChoice 3(38) fiduciary services, contact us at 1-800-774-7459 or book an appointment today.